When the Bottom Line is Falling Apart, National Credit Partners Holds it Together
SANTA ANA, CA / ACCESSWIRE / September 15, 2020 / The world has changed for small business owners. And the world has changed for business lenders as well!! It started with the Great Recession in 2008 when overnight, the small business lending landscape changed significantly due to conventional banks tightening their lending and underwriting guidelines. This led to the expansion of alternative options like Merchant Cash Advance loans. This type of financing filled the void in the market and was very attractive to business owners due to online applications, same-day business funding, and the fact that little documentation was needed. The Fintech industry has continued to serve as a primary source of business funding and can be a valuable resource for many small business owners. Unfortunately, many business owners did not understand all the risks involved in this type of financing and got in over their head. In order to make payments to their existing lenders, they soon found themselves taking out other loans to pay the first one, an industry practice referred to as "stacking." This creates a snowball effect that often leads to the business defaulting and unable to pay back the MCA lender.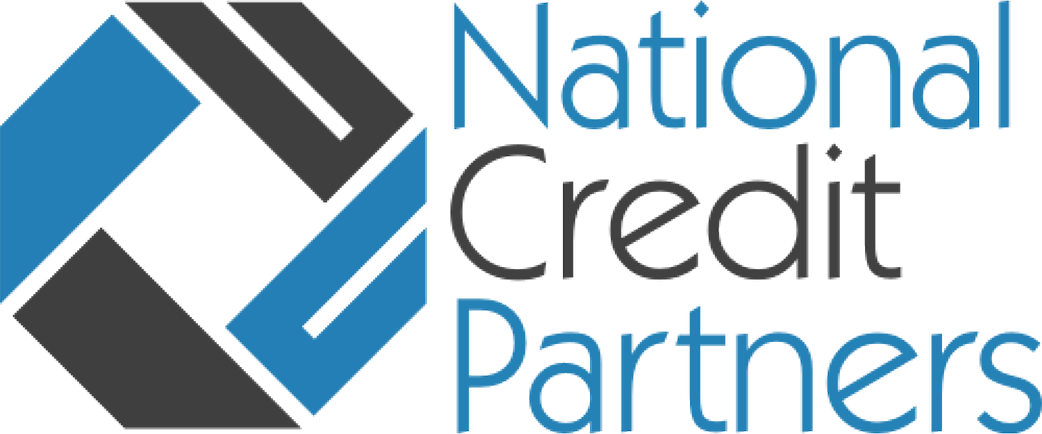 The COVID 19 crisis and lockdown has exacerbated the situation not just for small business owners but also for cash advance lenders. Business owners who could always afford their debt service find their revenues cut in half. Business owners who could always "borrow" their way out of debt no longer qualify for financing due to industry restrictions or shut down orders. Defaults on unsecured business loans are soaring, and it is rapidly becoming a crisis because of the position this puts the lenders in. Lenders have outstanding contracts for regular payments on the advance of future receivables they issued, but the money is not coming in because of the economic crisis. Some lenders have gone out of business; others have been sold or partnered with other companies to survive. In this uncertain time for small business owners and lenders, National Credit Partners can help.
National Credit Partners recognizes the need for a pragmatic and diplomatic approach in resolving disputes between business owners and MCA lenders. National Credit Partners works with over-extended business owners to help restructure and modify their business debt through an affordable payment plan and extended terms, reducing their payments 50% to 70%. National Credit Partners will advocate on the business owner's behalf to present a workable solution to the lenders and guarantee them 100% payback of the balance owed. This is a true "win-win" that keeps the business open, quickly increases their cash flow, pays back the full balance to the lender, avoids litigation, and protects the merchant's credit profile so they can obtain financing in the future.
National Credit Partners is committed to solutions to save the small business that is drowning in debt while making sure the lender is made whole. In many situations, the business owner has several loans and has "multiple lenders," all pushing to get paid, which rarely works out. National Credit Partners program incorporates ALL the outstanding debts so that each lender's outstanding advance is addressed. National Credit Partners "global view" approach encapsulates the business owner's complete financial situation and allows the business owner to pay off their debt and free up cash flow and keep the doors open. They have a stellar record over the last 9 years of negotiating and restructuring business debt and have built strong and lasting relationships with the cash advance lending community and law firms dealing with these types of clients. National Credit Partners can help small business owners weather the storm, keep the doors open, and reduce their high daily, weekly, or monthly payments while ensuring the obligation to the lender is paid in full. National Credit Partners has in-house counsel and a reputation as a fair-minded and reasonable advocate for common-sense solutions with business owners as well as lenders.
For questions about business debt relief, call the National Credit Partners helpline at 855-826-6639 or send an email to [email protected]

About National Credit Partners
With over 20 years of experience in the business debt modification industry, National Credit Partners is a leading advocate for businesses in the debt restructuring and business loan modification industry. National Credit Partners maintains strong relationships with direct lenders and has helped clients restructure millions of dollars in business debt. National Credit Partners is an American Fair Credit Council alliance member business and strives to follow AFCC's strict Code of Conduct.
National Credit Partners has an A+ Rating with the Better Business Bureau.
For more information, visit https://www.nationalcreditpartners.org.
SOURCE: National Credit Partners