Featuring SK Jewellery's Star Carat Shop: learn the difference between lab grown diamonds and simulants, as well as what makes the former far more valuable
SINGAPORE, SINGAPORE / ACCESSWIRE / December 12, 2019 / Star Carat Shop diamonds offer more options in diamond jewellery, expanding the customer base with accessible price points as well as assuring quality in diamond purchases. All Star Carat diamonds are Type IIA - a quality that is the purest and most valued, so consumers can expect a clearer, brighter, and purer diamond.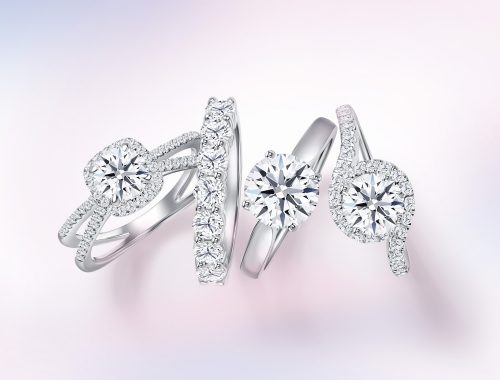 Often confused with diamond simulants, lab grown diamonds are made entirely from carbon, just like traditionally mined diamonds. On the other hand, diamond simulants are manufactured to resemble diamonds, however they are composed of different materials and do not contain carbon diamond bonds in its creation.
In 2018, the Federal Trade Commission (FTC) expanded the definition of diamonds to include those that are created in the labs, and not just mined from the ground. This ruling brings further clarity to consumers who are confused by simulants, such as cubic zirconia, moissanite, or cubic zirconia with a diamond-like carbon coating.
Made from 100% pure crystallised carbon, lab grown diamonds share the same chemical, optical and physical properties as mined diamonds. They also come with a gem certification that identifies them as lab created. Unlike simulants, diamond certification labs use the 4C diamond grading to establish quality and price of lab grown diamonds.
All Star Carat Shop lab grown diamonds are graded based on the same criteria as mined diamonds. Each of our pieces is accompanied with an independent diamond report and certification, detailing the 4Cs (clarity, cut, colour and carat) by an internationally recognised lab.
The availability of Star Carat Diamonds and the wide range offered at Star Carat Shop allow consumers to see, pick, try on and ultimately, make their most preferred choice. Priced as much as 50% lower than its mined counterparts, consumers can attain two times larger in carat weight for the same cost and maximise their budget.
With luxury taking on a different notion today, lab grown diamonds are presented as an appealing alternative to mined diamonds with a friendlier price tag. This brings better value and more choices in diamonds for discerning consumers, who can be assured that quality is left uncompromised without having to spend a fortune.
Contact Info:
Name: Star Carat Shop
Email: Send Email
Organization: Star Carat Shop by SK Jewellery Group
Phone: +65 6812 2835
Website: https://www.starcaratshop.com/
Video URL: https://www.youtube.com/watch?v=a2KC1C3QhIQ
SOURCE: Star Carat Shop by SK Jewellery Group