A new Registrar of Voters website means better voter accessibility for Tangipahoa residents
LOS ANGELES, CA / ACCESSWIRE / August 13, 2019 / In anticipation of the upcoming election season, the Tangipahoa Parish Registrar of Voters Office has unveiled a brand new website, https://tangivotes.com.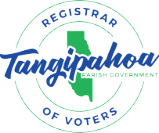 Sections include an 'I Would Like To' section, intended to guide potential voters on restoring voting rights, viewing voter locations, options for voting by mail, and becoming an election worker. An 'Election Dates' section includes dates for all locations in Tangipahoa. The 'Voting' section features early voting tips, a checklist of items to bring on voting day, and options for voter identification cards.
Residents also have access to change their party preferences, update information, and of course, register to vote in only a few clicks.
The website can be translated into over 100 languages by changing language options on the home page.
Tangipahoa Parish has two Registrar of Voters Offices: Amite (110 North Bay Street, Suite 103, 70422); Hammond's Tangipahoa Parish Government Building (15475 Club Deluxe Road, 70403).
For more information on election dates, common questions you may have, and much more, visit https://tangivotes.com/
Location and contact details are available at : Tangipahoa Parish Registrar of Voters
Contact Info:
Name: Tangipahoa Parish Registrar of Voters: Andi L. Matheu
Email: Send Email
Organization: Tangipahoa Parish Registrar of Voters
Address: 110 North Bay Street Suite 103 Amite, LA 70422
Phone: (985) 748-3215
Website: https://tangivotes.com/
SOURCE: Tangipahoa Parish Registrar of Voters Office