Adam Gonzalez is a Social Media Consultant who has Launched His Own Personal Website to Promote His Social Growth Services, Helping Individuals and SMEs Raise Their Social Profile
RIALTO, CA / ACCESSWIRE / July 26, 2017 / Adam Gonzalez is an American social media expert who has worked with celebrities, models, musicians and start-ups to maximize their online presence and establish them as impactful new names in their key markets. Gonzalez has found great success in this field, and is now opening up his client list to new applications. He has launched a personal website (https://www.adamgonzalez.co/) with more details of his available services, to help clients take advantage of his expansive network of influencers.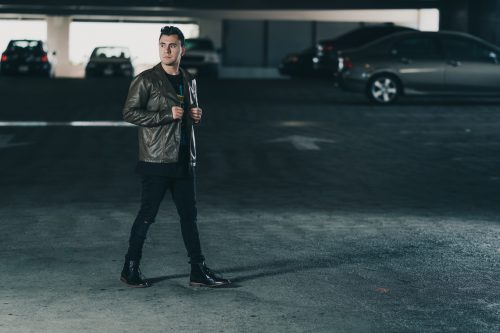 The new services include growth strategies for Facebook, Instagram, Snapchat and Twitter, with uniquely tailored approaches that generate millions of views and front-page coverage for artists. His work involves generating buzz from the grassroots, using a network of established influencers, who regularly help thousands of people identify the next thing they'll grow to love.
His personal website features links to all of his social accounts, which offer insight into his life and his practice, helping people to get a feel for what working in partnership with Adam will be like. The website will also feature examples of his work, and case studies of the exposure he has created for clients. Any interested party can learn more about Adam Gonzalez here.
A spokesperson explained, "Adam Gonzalez is an outstanding strategist in the field of social media and has grown up passionate about the field, learning constantly throughout his adolescence before turning that knowledge into action as an adult. He is now one of the most successful growth hackers in his field, and this personal website will help him showcase his successes while expanding the network of people he is able to help. Social media consultancy can offer real opportunities for entrepreneurs, artists and SMEs to reach new audiences, and reap the benefits that go along with it."
About Adam Gonzalez: Adam Gonzalez is a social media expert. The young American is the genius behind some of most influential new music artists and singers on social media. He has succeeded in developing enormous fan bases that now account for more than 100 million individuals collectively. Through his personal account, he shares actionable insights into social media management and gives people insights into his life as a social media entrepreneur.
Contact Info:
Name: Adam Gonzalez
Email: [email protected]
Organization: Adam Gonzalez
Address: 172 W Walnut Ave Apt F Rialto, Ca 92376
Phone: (909) 641-9196
Source URL: http://marketersmedia.com/entrepreneur-adam-gonzalez-launches-personal-website-offering-social-media-development-services/221820
For more information, please visit https://www.adamgonzalez.co/
SOURCE: Adam Gonzalez